Manager Mechanical Engineers Jobs Punjab


TAKE THE CHALLENGE



Jobs in 2011: More than 5 lakh jobs: theplacementguru of jobs coming our way .
The Placement Guru - is an World Wide and Human Resource Consultancy firm. The organisation is an Human Resource Consultancy - that caters to people and people-related services for any industry. We provide recruitment assistance with an aim to enhance human resource quality of our client.

0172-4008569
Sr. Manager Mechanical Engineers Jobs

Job Profile-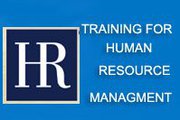 Work experience of High Pressure Boiler and Turbo Generating sets and other Auxiliary equipment of Power Plant such as DM water plant. should be able to trouble shoot in emergencies. Responsible for Erection & Commissioning or Turbine & boilers. Keywords: B.E / Diploma Mechanical Company Profile A Reputed Manufacturing Company ...

Job Description

ROLE DESCRIPTION:

i) To assume the responsibility of Engg Coordination works for the Project .

ii) To provide Technical support for works related to Mechanical Works like POWER PLANT, SUGAR INDUSTRY, etc.

iii) To highlight the Technical Issues requiring the attention of the Management,

iv) To assist the other project and operation teams in all technical matters related to the project.

v) To be responsible for all technical compliances as needed by the statutory authorities

vi) To co-ordinate with vendors and contractors for mechanical aspects og project.

INDUSTRY EXP-PERSONS WITH POWER PLANT, SUGAR INDUSTRY

Experience: 10 to 15 year
Country: India
State: Punjab
Job type: Full-time