Best Jobs
Chandigarh
TAKE THE CHALLENGE
Jobs in 2011: More than 5 lakh jobs: theplacementguru of jobs coming our way .
The Placement Guru - is an World Wide and Human Resource Consultancy firm. The organisation is an Human Resource Consultancy - that caters to people and people-related services for any industry. We provide recruitment assistance with an aim to enhance human resource quality of our client.

0172-4008569
Business Development Manager

Desired Candidate Profile
# Generating business from online bidding portals like Elance, GURU, Odesk,, virtual Worker Etc.
# Proposal writing, follow up, requirement gathering, link between the development team and client.
# Complete understanding of the sales cycle of the business from bidding, negotiating till closure.
# Technical knowledge mus

Job Description
He should have complete understanding of the Sales cycle of the Web-Development business from bidding, negotiating till closure.
# In depth technical knowledge must in Mobile, IPhone, Web and Web enabled application development have excellent written and verbal communication skills..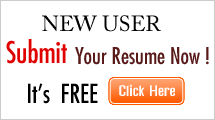 Country: India
State: UT
City: chandigarh
Job type: Full-time